The
Healing
Cross
Project
Welcome to The Healing Cross Project
Suffering is a Universal phenomenon, in that every human being experiences the pain accompanying intense loss or struggle at some point in their lives. But the debilitating grief that comes from suffering alone should not be.
The Healing Cross Project's mission is supporting people who are working toward overcoming the suffering in their lives. We provide financial and emotional support for people of all ages and backgrounds.
We understand the circumstances surrounding everyone's suffering are their own, but what we choose to do with our suffering has all the impact in our lives, and the lives of others.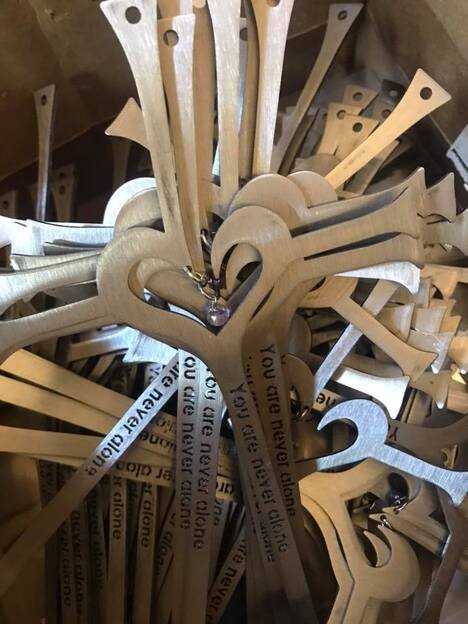 About Our Healing Cross Design
The Healing Cross Project wants every person of every background and life situation to know that you are never alone in this journey we call life.
Much like the hope and promise of faith that billions of people take from a form of the Cross in their daily lives, our Healing Cross symbolizes that sincere love between human beings can conquer the grief and hopelessness that come from suffering through life's struggles alone.
Its design is credited to an anonymous child who left the drawing that would become the metal healing cross we give away today. Please click below to learn more about our Healing Cross.
Upcoming Charity Events
November 4, 2023